This blog includes screenshots and examples that are taken from the Sword Weaklegs database, which uses a data set we created that is loosely based on the USADA's U.S Postal Service Pro Cycling Team Investigation. The data deals with Lance Armstrong's doping and its cover-up. (Now does the name Sword Weaklegs make sense?)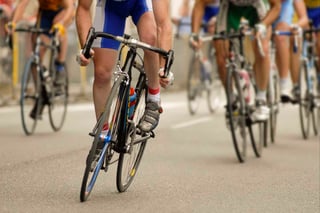 The data consists of approximately 1600 records - most of which are email (although other file types are also represented) – and even better, the data can be used to represent either side of the case. This data will be used to demonstrate all XERA features, including Advanced Analytics.
You may notice some familiar names in the data set: Bryan Miedzinski from our wicked Support department and me (Olivia Cain) created all of the data for this database, and all custodians in the data set have email addresses from the iconect.com domain.
We make this data set available to all of our clients, so you have probably seen a copy of it on your server in our Medexx demo project. If you do not have a copy of this data set, feel free to reach out to iCONECT Support.
Welcome to our blog!