The Houston, Texas chapter of Women in eDiscovery has invited me to be a panelist at their July 20th Legal Technology Showcase and Conference. Since my love for technology brought me into the eDiscovery world, I always appreciate an opportunity to talk about where we are and where we seem to be going.
"State of the Industry: Data and insight from industry leaders on the lastest trends and advances in technology," is the title of the panel. We'll be discussing Predictive Coding advancements and adoption, the Cloud and automation in eDiscovery, and the impact of increased cybersecurity risks on eDiscovery.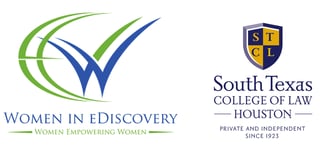 This one-day event is co-sponsored by South Texas College of Law and should be both educational and fun. According to the event Co-Chairperson, Patti Zerwas of Haynes and Boone, the goal is to provide a local conference for attorneys and legal technology professionals who don't have an opportunity to travel to the national events that cover eDiscovery technology and best practices. I'd like to see other Women in eDiscovery chapters use this as a blueprint for additional regional events.

Lynn Frances Jae is Marketing Director at iCONECT