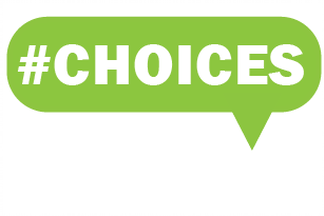 As I discussed in my last blog post, Document View has changed and I am still ecstatic! Now that document list templates no longer dictate the type of file that displays in
the main area of the screen, we have a ton of #CHOICES on how to use the templates to improve review time. A
nd, if you are taking advantage of our awesome Advanced Analytics features, you can customize the Email Threads, Near Duplicates or Similar Concepts panels to show what is important for the project's review – and you can sort on any field you add!
Here is an overview on how to customize each area for your review.
Faster Email Review with the Email View
Let's start by discussing the Document List tab and how you can add an Email View. Now, I know not all of you are using our Advanced Analytics integration, but we didn't forget you! We have developed a way to get an Email View for you as well.
Databases without Analytic indexes can be set up for Email View through the Databases tile (using the Settings button). Once the fields for the view are saved, you have #CHOICES when it comes to customizing the view: the (Email View) virtual field will show up on the Document List tab. And, you can use this field along with other fields to give reviewers a great snapshot of email records in the database.
For databases with an Analytic Index, include the Email Threading index. For the Sent Date field, select a field that contains both date and time, if possible. (In XERA, this will need to be a Limited Text field). Using a field that includes both date and time gives you better inclusive results and allows for sorting by date and time when you use the Email View.
Once the settings are saved or the Email Thread index is created, the Email View will display in the View Settings list in Document View:
If you have created an Analytic index for the Email View, you will see there are other virtual fields in the list, like Inclusive Reason, Attachment Count, and Duplicate Count.
The (Email View) appears like most email inboxes on the Documents tab. In the screenshot below, record 23 is an email from sweaklegs@iconect.com, and we can see it was sent on December 4, 2014 to several recipients, as indicated by the To and CC fields.
Just like any other view template, any fields can be added to the template with the Email View. For example, you might want to add a field such as Custodian to allow users to quickly look at the key info they need for coding.
Faster Conceptual Review with Templates
On the Email Threading, Near Duplicate, and Similar Concepts panels that are available on databases with an Advanced Analytics index, new features give you new #CHOICES too. These features vary from panel to panel, so let's take a look at each.
Email Threads
You get a comprehensive email view in the Email Threads panel. In this view, you have #CHOICES since you can use multiple tools to wade through complex threads: you can toggle the buttons at the top of the panel to show or hide duplicate email threads, show or hide attachments to emails, and show or hide the inclusive email. And, the mailbox-style icons allow for easy identification of original, forward and reply emails.
In this screenshot, we are looking at record 54 which is a forwarded message. This email has 3 PDF attachments, and it is inclusive. We can see the original email is record 355 and it is not inclusive. There are 2 replies – records 331 and 333 – and we also see that the email reply in record 333 is inclusive.
The display in the Email Threads tab uses the standard Email View, but just like the Documents tab, we have #CHOICES to add any other relevant fields to assist users in their review.
Near Duplicates
This panel used to only allow for the record number, the native/image field from the Document List tab, and the 2 Near Duplicate fields, Principle and Similarity. Now we can configure this panel to show what makes sense for users to immediately see when looking at near duplicates. Below, I have created a template called Near Duplicate View. Here, you also have #CHOICES: once the template is created, it is available in the Document List tab and all other Related panels as well. So, the template could either be reused, or you could create a template for each panel. In the Near Duplicate View template, I added the Custodian and Doc_Date field to this template and kept the Principle and Similarity fields. Now a user can easily see this document has 2 near duplicates and 1 exact duplicate, who the documents were collected from, and the date of the document - all in one place.
Similar Concepts
Just like the Near Duplicates panel, this panel used to be configured automatically and there was no way to change it. Now, we have more #CHOICES: we can choose to add the fields we need, like Custodian and Doc_Date - and we can let users change the Similarity percentage on the fly, so users can view more or less similar documents without having to leave Document View.
Conclusion
With XERA's latest release, you have flexible choices in Document View. XERA gives you the choice to let users create their own templates, or to simply use the templates you have created. For a quick reminder about these items, feel free to download our latest sheet which covers the basics of Email View. Our goal at iCONECT is to continue to be innovative and give you tools with loads of choices so that you can maximize productivity with custom review workflows for any and every project. You have #CHOICES.