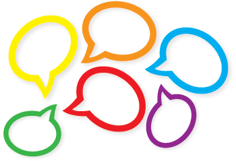 The Merriam-Webster dictionary defines a comment as "an observation or remark expressing an opinion or attitude". Did that just sound like the start of every Best Man speech you have ever heard? But seriously, it is summer, so weddings are everywhere. Nowadays, people have all kinds of weddings: destination, late night, inside, outside… and who knows, maybe even a PICNIC wedding.

With that in mind, we are back with our PICNIC (Painless, Intuitive, Conscious of Time, No Nonsense, Instruction Cards) series! You may have already guessed that this post has 3 new PICNICs, and these PICNICs are about Comments.
XERA's Comments tab makes collaboration in a document collection a breeze (some might say a nice summer breeze)! Comments link to almost every type of document and clicking on a comment immediately opens the document and the area that needs team member focus.
Learn more about creating a Comment Set, linking a comment to text, an annotation, or audio/video content. View these PICNICs here.
With summer wedding season in full swing, we will continue to present you with more PICNICs, so stay tuned!

Our moderator extraordinaire, Olivia Cain, has worked at iCONECT for 10+years. As the technical trainer and an XERA expert, she loves a challenge and finding ways to make document review easier for users. She believes something new is learned every day, and is always up for all things eDiscovery, a cold beer and a good laugh. ​ If there are any review problems that leave you confounded, get in touch with her at iconectxpertsblog@iconect.com, and look for some ideas in our next blog posts!