ONE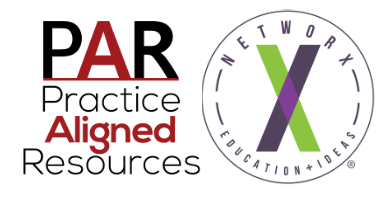 Practice Aligned Resources (PAR), the Legal Technology consulting company founded by eDiscovery industry pioneer, educator and speaker, Joy Murao, has joined the iCONECT NetworX Partner Program.
"PAR is excited to join the iCONECT NetworX Partner program. NetworX is perfectly aligned to our company's focus and mission -- to bridge the gap between the legal practice and technology. Our team of seasoned litigation support consultants and project managers look forward to sharing our experience and iCONECT-XERA knowledge with the community." Joy Murao, PAR Founder & Principal Consultant
As a member of the NetworX program, the consultants at PAR will be able to share the iCONECT-XERA platform with their clients, support iCONECT-XERA based review projects and the PAR Center will offer iCONECT-XERA training.
TWO
PAR is hosting a fundraiser for the Los Angeles-based Downtown Women's Center. It's a Gift Wrapping PARty.
They have two options: Do-it-Yourself (wrap gifts using the do
nated supplies) or Managed Services (volunteers will wrap your gift for a suggested donation). iCONECT is proud to sponsor this event designed to bring the legal community together and support the homeless community in LA.
The PAR Center is on the corner of 5th & Grand in the historic Edison building at 601 W. 5th Street, Suite 230.
Gift wrapping, eggnog and holiday cheer are available the rest of this week, and the 18th and 19th.
If you don't need presents wrapped, then consider volunteering to wrap for this charity event.

Lynn Frances Jae is Marketing Director at iCONECT