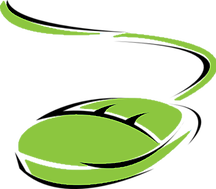 When implementing anything for a group of reviewers, I try to remember that clicks equal complaints. What I mean is the more clicks someone has to do to accomplish a task, the more complaints I will get. With the introduction of Coding Requirements and the changes to Coding Rules, I have been able to reduce clicks, which has reduced complaints, giving me time to implement cool new workflows and investigate real issues. My hope is that this will do the same for you.
Capturing Required Coding
In a document review, there can be several things that need to be evaluated: some coding may be applicable based on the document, while other coding may be required regardless of the document. For example, a Non-Responsive document may not need to be coded for the case issues, but a decision on its responsiveness is required.
XERA allows administrators to determine whether a panel, tag, group (radio buttons) or edit control is required (must be selected) or not. These requirements help ensure that all the coding for a document is completed before users can move to the next document. Requirements help to reduce 're-reviewing' documents when tags were accidentally missed. Two examples highlight how required coding could be captured.
Parent and Child Folder Coding
A coding folder layout can get complicated quickly especially in cases where the issues are still being determined and the data is rolling in bit by bit – or more likely gigabyte by gigabyte. Adding an Automatically Check when Child is Coded option to any parent folder allows users to make their selection, after which parent folders are automatically checked without a click before moving to the next record.
In the example panel to the right, taken from our Sword Weaklegs' case, you can see that Issue coding has several layers. The 9 tags were checked with only 3 clicks because of the Automatically Check when Child is Coded option that was set for the parent folders.
BONUS: With panel pinning and the use of the Next Document keyboard shortcut, document review may be reduced to a few clicks.
Automatic Actions with Coding Rules
Coding Rules help to reduce clicks with automatic actions on other tags: selecting or clearing one tag can trigger a series of rules that can cascade to other tags or panels. For example, in our Sword Weaklegs case, when the Leighton Floyd tag is checked, this checks the Deposition Document tag on the Review panel. When this tag is checked, something needs to be selected on the Deposition Details panel. So, with one click, the user has coded the issue, identified a potential Deposition document, and ensured the Deposition Details are complete. An email has also been sent to the person in charge of the Leighton Floyd deposition to let them know a new document has been identified.
In Conclusion
With Coding Rules and Requirements, we can reduce complaints by reducing clicks to speed up review. It takes some planning and set up on our part, but once it is in place we can reuse the rules and requirements for any database - with the use of database templates. We created a cheat sheet to help you get started. Download it today and reduce the complaints.