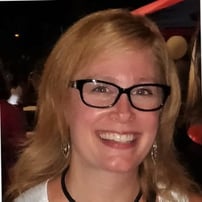 The team at ICONECT is excited to welcome Julie I. Kaplan, as our new Director, New Business Solutions. With over 13 years of combined experience in law and technology, Julie has rooted her career in legal software after practicing law as a bankruptcy and construction litigator. She has been servicing the law firm markets for many years and will broaden her scope to also focus on service provider and corporate channels.
Julie is situated in the Greater Philadelphia area and will be concentrating on the eastern US region. She is a licensed attorney barred in NJ, PA and CO (inactive in CO).
Of her decision to join the iCONECT team, Julie said, "We live in a technology-rich world with the ability to effortlessly jump from one task to another. iCONECT XERA eDiscovery software mimics that workflow like no other in the industry. I foresee iCONECT delving further into intuitive design as we continue to develop and expand our software. I want to be part of that process, which will positively impact the way the industry works."
"As eDiscovery professionals look for more effective, innovative tools to replace the 'old standard,' Julie has both the technical expertise and the legal background to consult with litigators and their support staff on their software decisions," said Cathy Monaghan, COO and head of the sales team.
Look for more about Julie as we find ways to leverage her expertise across the company.