How many times have you thought "I didn't know that?" Maybe you've thought this after hearing the answers to Jeopardy questions (yes, even the kid version in some cases) or after finding out what makes a craft beer bitter. I have asked this question...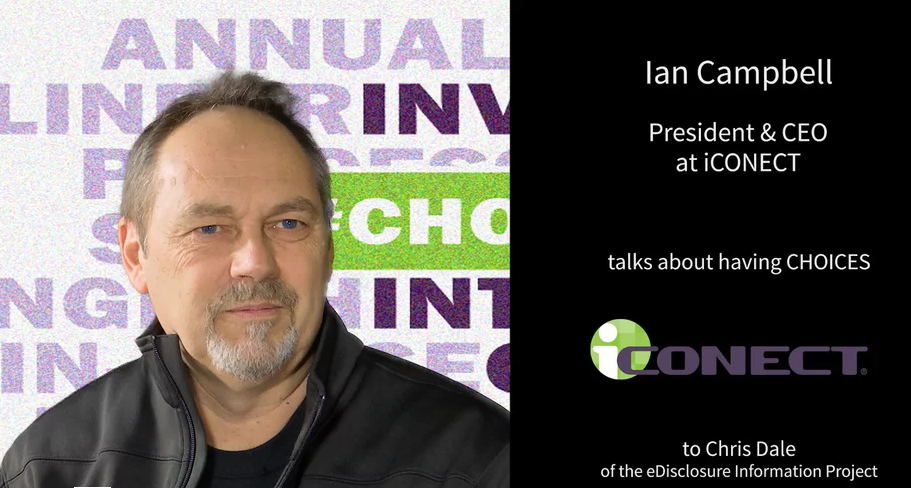 iCONECT's theme for LegalTech New York 2017 was #CHOICES. In this interview, Chris Dale, from the eDisclosure Information Project, asked our CEO, Ian Campbell, about the significance of that word.
Ian shared that iCONECT has built choices in ...